As summer turns to fall, let the change of season spark design inspiration.
Two questions homeowners must ask before starting a new project: what is the purpose of my space and how do I want my family and guests to feel when they enter? Depending on materials and style, a room can evoke calmness, creativity or boldness. Flooring and wall accents play a big part in this. A natural stone like marble can be fresh and modern whereas porcelain with a natural wood grain can be warm and inviting. Similarly, a detailed floor or wall covering with bold pattern will create an intimate space perfect for cozy nights in with family and friends.
Durable and Functional Tile
When selecting flooring, it is important to know what the main purpose of the room will be. Is it a mudroom or entry way that will have high levels of foot traffic and where possible mud or snow could be a factor? Or as weather turns cooler and activities move into the home, are you looking to update a common living space or even bedrooms? Tile and stone are both solid surfaces which are extremely durable, easy to clean and be counted on to last for years. Life, especially homes, get messy. When purchasing products for your home, you should feel confident that the products are "life" proof, especially when you have children and pets to look after. Porcelain tiles are stain-resistant, scratch-resistant, and water-resistant. Even when messes happen, ceramic and porcelain tile products are easy-to-clean and do not require toxic or harsh chemicals. So, let the kids and pets play freely, knowing they are safe, and your floor and wall will continue to look amazing for years to come.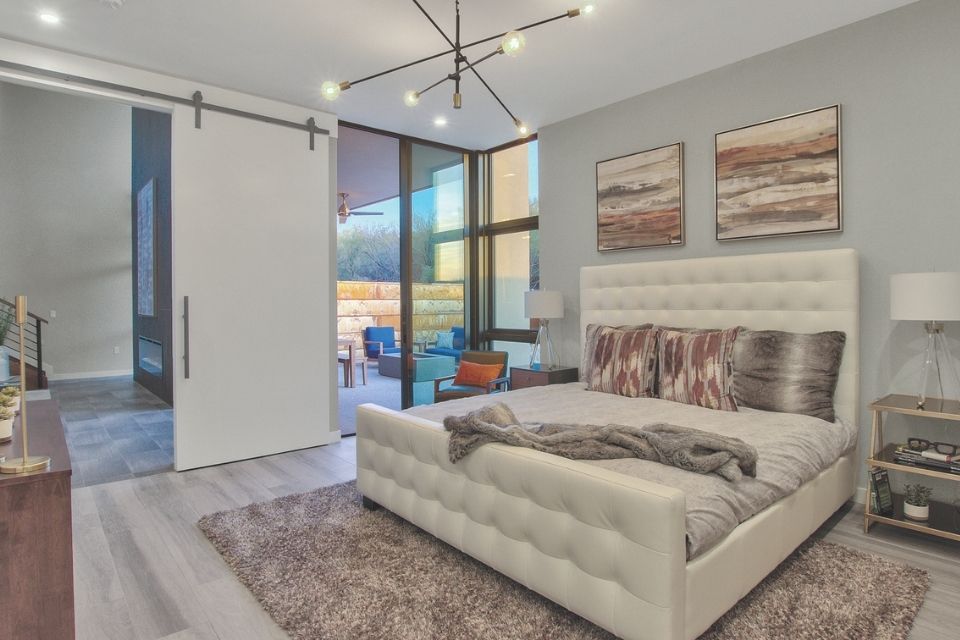 Featuring: Bel Terra Red Rock Pass in Snow Drift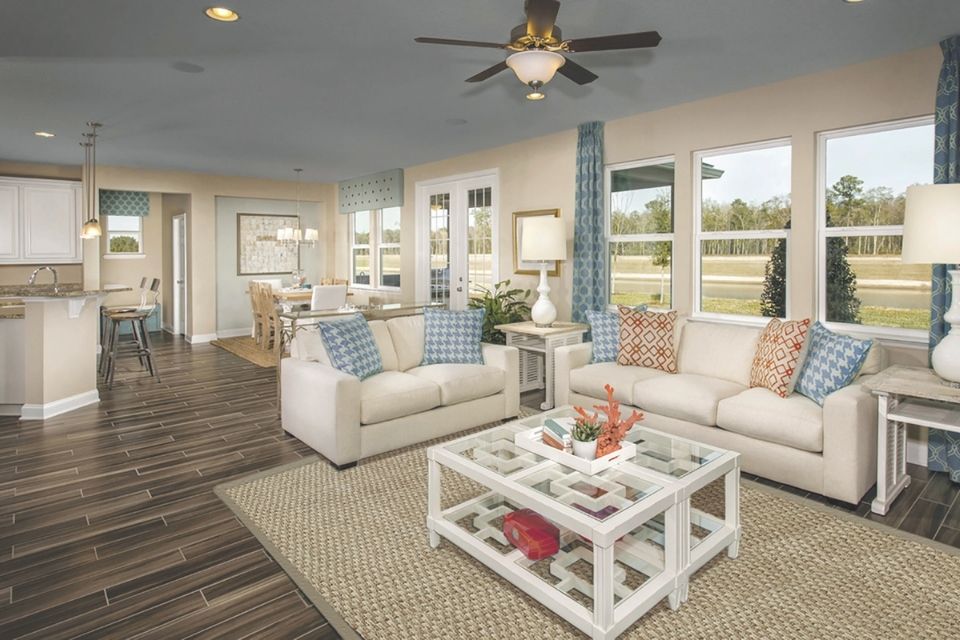 Featuring: Downtown™ Hill by Emser Tile®, available at Carpet One Floor & Home
There is something nostalgic and comforting about a fireplace when the weather starts to turn. Often, fireplace facades are overlooked during a home remodel. Even if a whole room remodel is out of the budget, updating your fireplace surround can bring new life to a living space. Add warmth and elegance by incorporating natural stone materials or add a splash of richly colored tiles to liven up a space. Add to the hearth or the exterior of the fireplace bricks. Just make sure you are choosing a product which is graded to take the heat.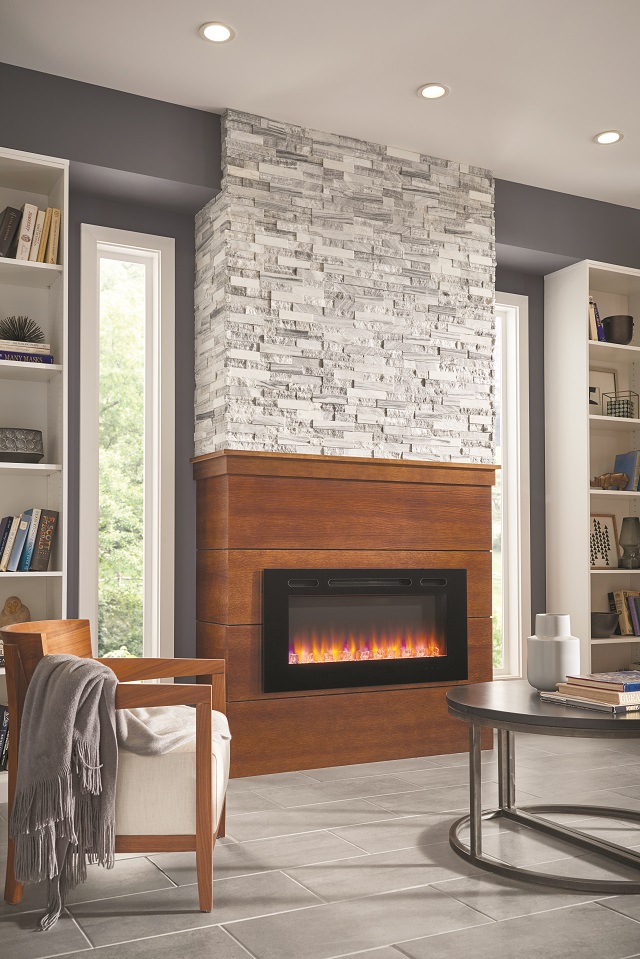 Featuring: Structure™ Gray 3D by Emser Tile®, available at Carpet One Floor & Home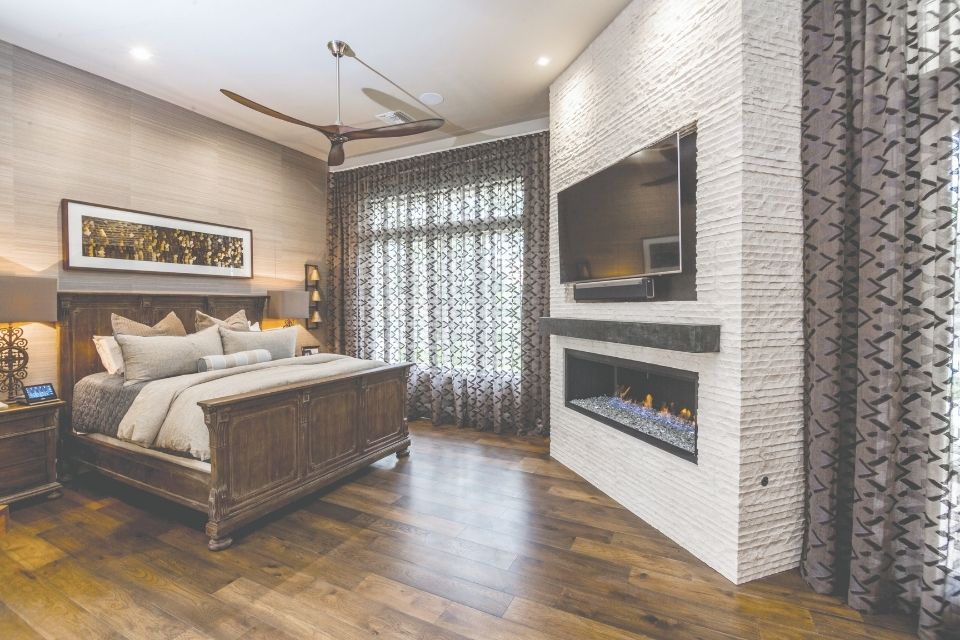 Featuring: Limestone Champagne Light Striated and Chiseled by Emser Tile®, available at Carpet One Floor & Home
Kitchen Tile and Great Room Tile
Fall can be a great time for renovating after the fun of summer and in preparation for the winter holidays. Whether you are renovating a kitchen, bathroom or great room, tile and stone are perfect options. Porcelain tile is less porous than other options, is resistant to moisture, and easy-to-clean making it a wise choice for high traffic areas. New technologies offer highly realistic wood designs providing broader options for areas where true wood products cannot perform, such as kitchen and bathrooms. Porcelain tiles that replicate stone offer the natural beauty of stone, such as travertine, without the continual maintenance that natural stone requires. However, if only natural stone will do, stone's inherent qualities come naturally and its beauty is truly one of a kind. Although your stone floor or wall may take slightly more maintenance than a porcelain or ceramic tile, it is a beautiful investment that will live on for years to come.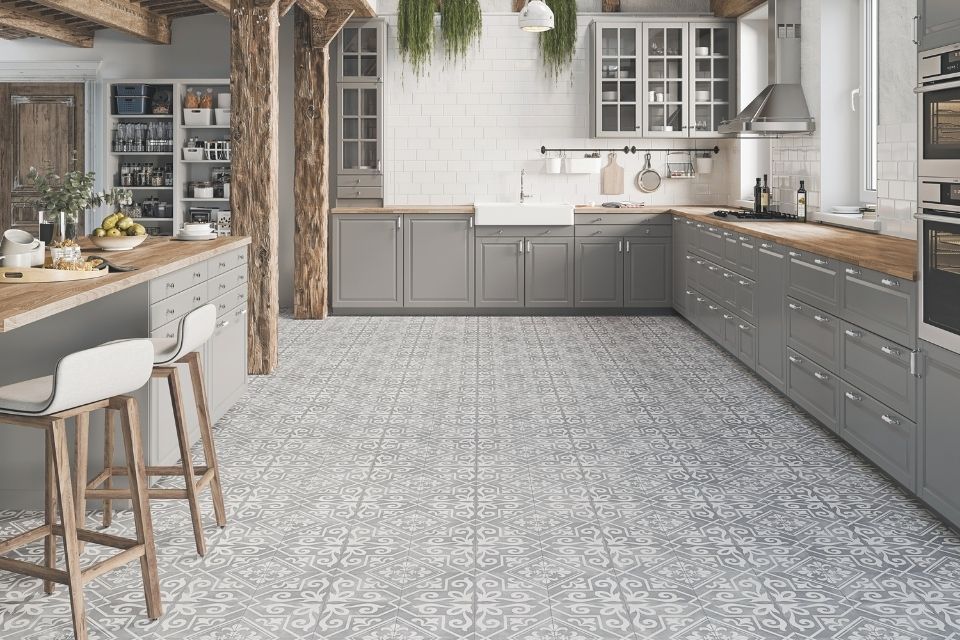 Featuring: Nostalgia™, Legend, by Emser Tile, available at Carpet One Floor & Home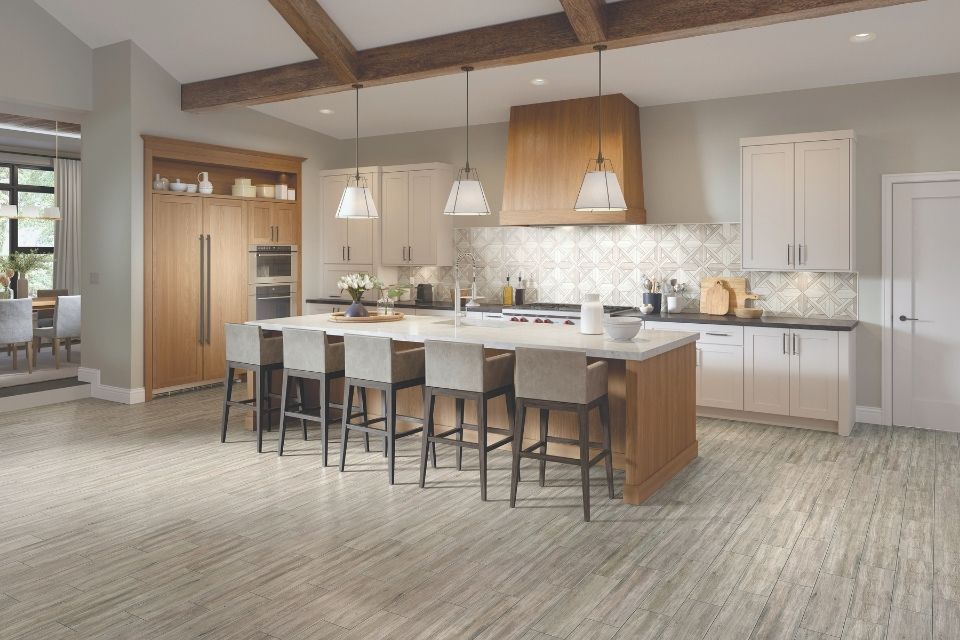 Featuring: Backsplash: Alluro™ Castle Cream; Floor: Larchmont™ Canton Emser Tile®, available at Carpet One Floor & Home
Indoor to Outdoor Transition Tile
Many homeowners enjoy spending time outdoors during the fall for a chance to witness the changing seasons. Porcelain, ceramic or stone flooring options work for both indoors and outdoors, so a continuous material can be used to create a seamless look. Or create a bold space that will keep the spirit of summer fun alive as the weather turns cooler. Remember, when choosing new flooring to talk with an Emser Tile associate to discuss which products are graded for outdoor along with cleaning requirements. For example, a natural stone may change over time due to weather patterns while an engineered stone or certain porcelain tiles will not.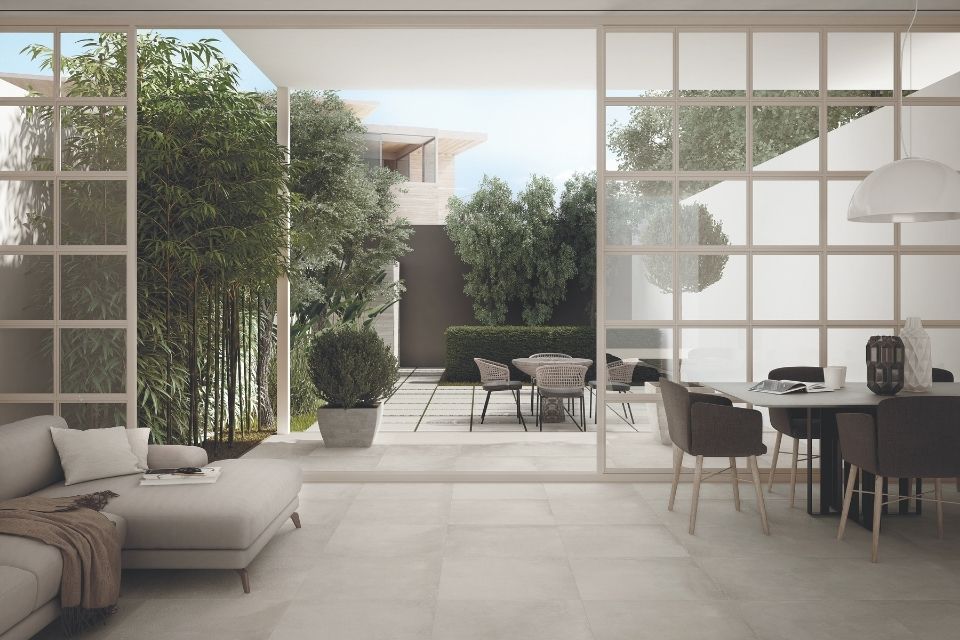 Featuring: Borigni™ Beige Emser Tile, available at Carpet One Floor & Home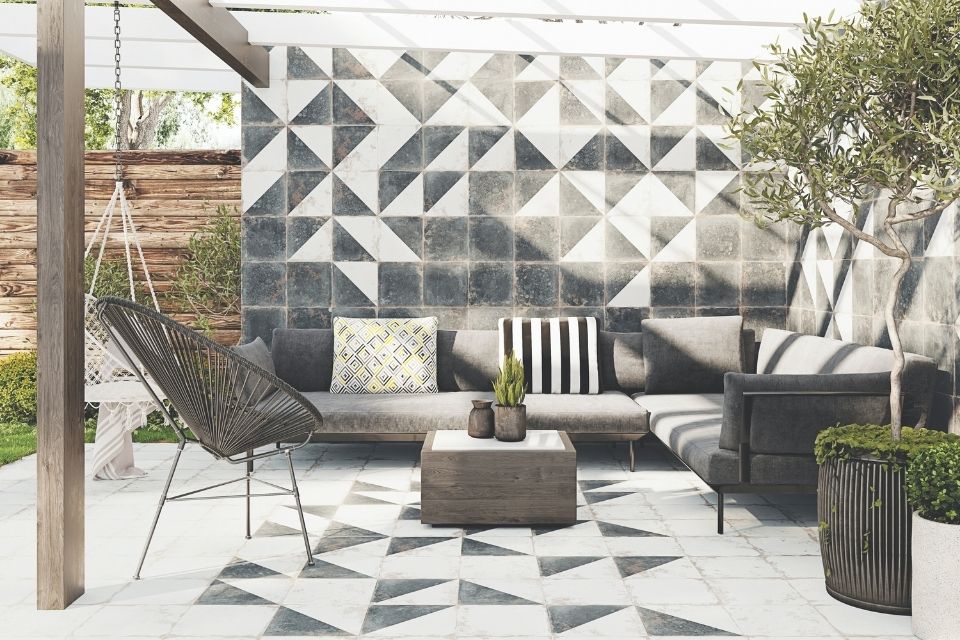 Featuring: Rhapsody® White, Black and Diagonal by Emser Tile, available at Carpet One Floor & Home
Tile is an excellent choice for many homes. Whether you are looking for tile for a specific room like a bedroom or living room, or you're considering tile for your indoor and outdoor spaces, there's a tile style that will fit your space flawlessly. Learn more about tile to get the full details on the types of tile and see even more tile ideas, or, check out our tile selection to find tile for your home.