Alterna Engineered Stone
Armstrong Alterna engineered tile flooring is just as beautiful and durable as its natural counterparts stone, ceramic and porcelain. Alterna engineered tiles have the added benefit of being more comfortable and warmer to the touch which makes them easier on your feet and simple to care for anywhere in your home.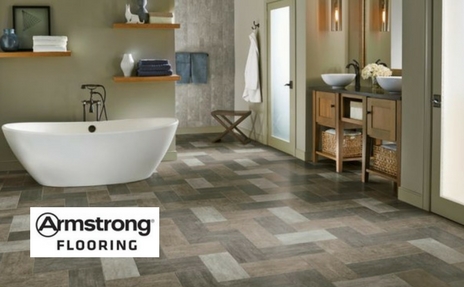 A common complaint about traditional stone, ceramic and porcelain tile is how cold and hard they are. Altera is made to embody the natural look of traditional tile options, but retains warmth, absorbs noise, and is more forgiving underfoot. When it comes to installation, you can walk on Alterna the same day, and is easier and cleaner than natural stone or ceramic tile.
Alterna is available in a wide variety of styles including the traditional look of stone, ceramic and porcelain. You can also choose from other styles such as marble, travertine, slate, wood, weathered metal, concrete, and linen. No matter the décor you have in your home, there is an Alterna style perfect for your space.
Learn more about Armstrong Alterna by visiting Casey Carpet One Floor & Home in Lubbock or Amarillo. We have you covered with a great selection of luxury vinyl flooring brands.